Our ambassadors
We are proud that the first ambassadors of Mental Health UK are Jonny Benjamin MBE and Neil Laybourn.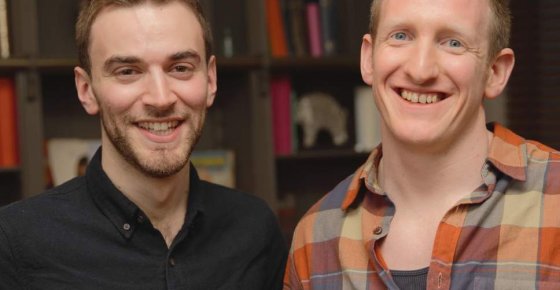 About Jonny and Neil
Jonny Benjamin is an award-winning mental health campaigner. At the age of 20 he was diagnosed with schizoaffective disorder, a combination of schizophrenia and bipolar. His 2014 social media campaign with one of the Mental Health UK founding charities, Rethink Mental Illness, to #FindMike, reunited him with Neil Laybourn, the man who talked him out of jumping off a bridge when he was suicidal.
The #FindMike campaign was the subject of a Channel 4 documentary, The Stranger On The Bridge. Jonny and Neil now work together full-time visiting schools, hospitals, prisons and workplaces across the UK to talk about mental health and suicide prevention.
---
Your donation will make the difference
£5 could keep online resources up-to-date, so that people living with poor mental health who need support with legal problems can access our online letter templates.
£50 could provide art materials to a support group, helping members relax, open up and build new friendships during art therapy sessions.